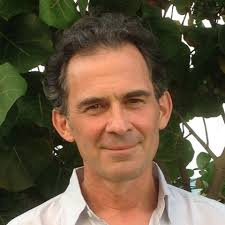 Meditations by Rupert Spira
June 22-24, 2018 (Fri 7 pm to Sun 4:30 pm)
Rupert Spira, a well-respected, contemporary non-dual teacher has compiled a series of audio meditations entitled 'The Light of Pure Knowing' that, when received together, guide the participant into a direct understanding of the non-dual experience. In this intensive retreat, we will engage in a shared experience of meditation and contemplation of this approach.
These meditations are not available on-line, so this event provides a rare opportunity to dive deeply into Spira's teaching.
The facilitator for this event is Passia Pandora who has for the past two years conducted meetups on non-duality at the University of Victoria and is happy to share her passion about this approach.
NB: This weekend experience will provide the foundation for further non-dual meditations from "The Light of Pure Knowing' on the second Sundays of every month!  See the KECC website for more information.

Cost (including private accommodation and meals):
Early-bird rate*:   $170
Regular rate:         $190
*before May 22
To allow everyone a direct experience of the non-dual teaching, we offer this residential opportunity at a very special rate.
Note: Private accommodation is limited and on a first-come basis.
Extend your stay (this is separate transaction - complete group retreat booking first)
https://krishnamurti-canada.ca/wp-content/uploads/2016/10/rupert-spira.jpg
225
225
Ralph Tiller
https://krishnamurti-canada.ca/wp-content/uploads/2016/10/logo-bordered-1.png
Ralph Tiller
2017-12-30 15:59:19
2018-01-05 19:40:14
The Light of Pure Knowing