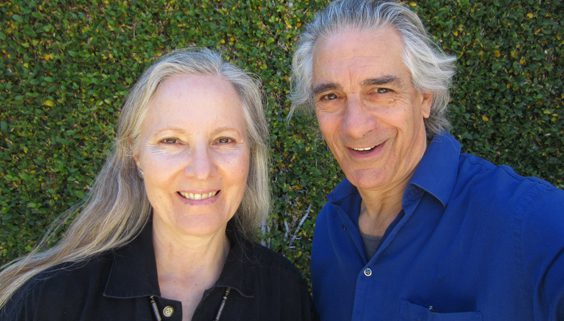 Death & Rebirth beyond Time 
                                               A Revolution in Daily Living beyond Conflict and Fear
            
                                 September 22 to September 24, 2017 (Friday 7 pm – Sunday 4:30 pm)
Please join us for this unique weekend inquiry-based intensive retreat exploring the transformational core teachings of J.Krishnamurti.  Through shared dialogue, we will explore together Krishnamurti's timeless message that it is not necessary for us to postpone our sense of being entirely free and fully alive right here and now, unburdened by the psychological accumulations of the past.
We will explore the deepest implications of what Krishnamurti pointed to as a direct experience of 'seeing & listening', a state of perception beyond the limitations of thought and its structures, beyond time, beyond fear and anxiety, and the illusion of a 'me-centered' consciousness with its sense of isolation and fear. Let us journey together into what Krishnamurti called 'the unknown', a glimpse into total freedom.
Facilitated by Richard Waxberg & Deborah Kerner of the Krishnamurti Foundation of America. Please contact Richard if you have any questions regarding the content and nature of the Weekend Retreat: richard.h.waxberg@gmail.com / phone: 805-640-0532.
The KECC campus is a beautiful 32 acre ocean-front property, offering magnificent views of the Strait of Juan De Fuca, as well as nature trails that wind their way through meadows, forest and along the scenic coastline. The perfect place to retreat.
Weekend Retreat Offerings: • Daily explorative inquiries emphasizing Perception-Shifting 'Seeing and Listening'• Weather permitting, daytime dialogues will be held outside • Saturday afternoon Krishnamurti video • Time for meditation, reflection, and walks on beautiful campus trails • Lovely accommodations and delicious vegetarian meals
"Consciousness goes out to receive and in receiving it exists… but to look, to see, to listen, without this consciousness—an outgoing in which there is not receiving, is the total movement of freedom."                                                                                                                           J. Krishnamurti
_________________________________
Richard and Deborah regularly facilitate Intensives at the Ojai campus of the KFA in California and currently also in Denmark and Norway.
Richard is a practicing writer and artist. He was a full-time college instructor for 20 years, teaching art, design, art history and aesthetics for Parsons School of Design in New York City. Deborah is a practicing poet, artist and designer. Both Richard and Deborah taught a variety of art and design courses at the Krishnamurti Rishi Valley School in India. They also participated in numerous dialogues, including inquiries into the meaning of education, held at Krishnamurti Schools and Centers throughout India.
As a part of their spiritual journey, Richard and Deborah studied and participated in Native American shamanic spiritual practices with traditional elders from several Native American tribes, before discovering the profound insights of Krishnamurti. Besides their continuing work in the fields of writing, poetry, painting, and offering intensive retreat programs for the KFA, Richard and Deborah continue their studies that reflect Krishnamurti's profound message of transformation, freedom and love. Among other world spiritual traditions, they have been recently studying the Australian Aboriginal Dreamtime and the Kabbalah as well as current non-dual approaches.
Cost:
Shared accommodation (double occupancy) with meals:
Regular rate: $290                       Early bird rate*: $260
Private accommodation with meals:
Regular rate: $340                       Early bird rate*: $310
Day Commuter – with meals:
Regular rate: $190                       Early bird rate*: $170
Day Commuter – without meals:
Regular rate: $140                       Early bird rate*: $120
* valid up to 30 days before the event
Extend your weekend with a personal retreat of up to 3 nights for a discounted rate of only $40 per night.
Persons with financial constraints may be offered a special discount. Please contact the program manager, Ralph Tiller.
Extend your stay (this is separate transaction - complete group retreat booking first)
https://krishnamurti-canada.ca/wp-content/uploads/2016/10/drwebphoto.jpg
379
564
Ralph Tiller
https://krishnamurti-canada.ca/wp-content/uploads/2016/10/logo-bordered-1.png
Ralph Tiller
2017-04-09 19:15:58
2017-09-17 22:06:22
Death and Rebirth Beyond Time