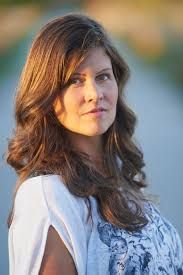 A weekend retreat with Kathryn Jefferies
April 21-23, 2017 (Fri 7 pm to Sun 4:30 pm)
In this experiential workshop, we will explore what Krishnamurti (K) meant by distinguishing "intellect" from "intelligence." The realm of intellect is the realm of thought, which is a function of memory. Intelligence, on the other hand, is what we actually are; although most of us seldom realize this for ourselves as we are literally lost in the realm of thought. In other words, we experience life and ourselves through the veil of conceptualization and we never meet it directly.
K spoke about the necessity of "being a light to oneself." This is a way to describe the reality—the fact—that if one wants to know what's true, one needs to experience it rather than intellectually understand it. In other words, one has to know directly rather than believing it second-hand from someone else like a spiritual teacher, including K.
The way that I have found to do this is called self-inquiry. It is at base quite a simple—and yet profound—way of encountering reality directly for oneself, through asking oneself the questions and receiving the answers directly to oneself.
Self-inquiry as I use it was developed by Byron Katie. The Work (as she refers to it) is a way of working with one's mind—the one mind—to root out what is belief and what is true. It is the movement beyond the conceptual world into unfettered reality, where we can experience who we are beyond thought. I will be introducing people to this tool of self-inquiry and will also be facilitating people in it. By the end of the weekend workshop, attendees will have had several opportunities to practice self-inquiry, such that they can leave the weekend feeling familiar with the tools of self-inquiry that allow one non-conceptual awareness.
_________
Kathryn's doctoral dissertation focused on Krishnamurti; it is called Ontological Intelligence: Consciousness, Mind, and Inquiry in Education and was published as a book called "Awake: Education for Enlightenment", the most recent edition published in 2016. She is a Certified Facilitator of The Work of Byron Katie (also referred to as Inquiry Based Stress Reduction). Dr. Jefferies teaches courses in education at Lakehead University in Orillia, Ontario and has recently founded the Institute for Wellbeing in Education which delivers courses to educators and students in The Work. Her main focus is on working to balance the standard education curriculum, which is focused solely on developing the intellect, with self-inquiry and meditation as a way of bringing forth intelligence. She also works in private practice and is a mother to a teenage daughter.  See www.kathrynjefferies.com for more information.
Cost:
Shared accommodation (double occupancy) with meals:
Regular rate: $290                       Early bird rate*: $260
Private accommodation with meals:
Regular rate: $340                       Early bird rate*: $310
Day Commuter – with meals:
Regular rate: $190                       Early bird rate*: $170
Day Commuter – without meals:
Regular rate: $140                       Early bird rate*: $120
* valid up to 30 days before the event
Extend your weekend with a personal retreat of up to 3 nights for a discounted rate of only $40 per night.
Persons with financial constraints may be offered a special discount. Please contact the program manager, Ralph Tiller.
Extend your stay (this is separate transaction - complete group retreat booking first)
https://krishnamurti-canada.ca/wp-content/uploads/2017/02/Kathryn-Jefferies.jpg
275
183
Ralph Tiller
https://krishnamurti-canada.ca/wp-content/uploads/2016/10/logo-bordered-1.png
Ralph Tiller
2017-02-13 22:56:41
2017-03-23 23:00:13
Self Inquiry and the Unfettered Self